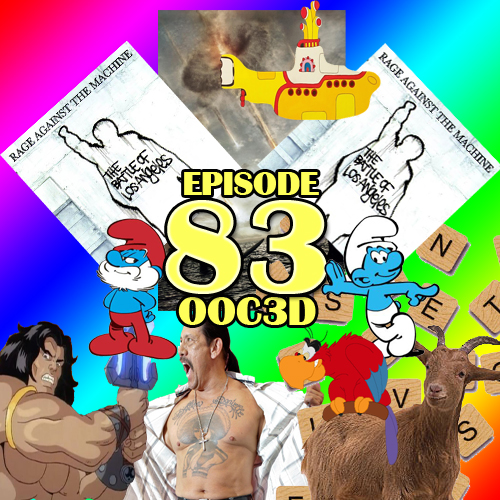 Out of Commission – Episode 083
It's time to take off your shirt and get ready for battle… White Squall style. On this battle-ready episode of Out of Commission, we sharpen our bayonets and do some other metaphorical war crap while really being big pussies and just talk about new movies. For instance… some new stupid live action/animation hybrid is coming out involving the Smurfs. You suck, screenwriters of America. Speaking of sucking: Larry the Cable Guy, Mel Gibson and the Yellow Submarine all poke their head out of the poopy sand to say "What's crackin?" on OOC. We all took time out of our busy lives (except George Force who isn't busy) to watch Aaron Butt-Chin Eckert's new spaceship fiasco Battle: LA. And we review it. I promise. And we might actually talk about something we are excited for like the documentary, American: The Bill Hicks Story. See kids, it's not all doom and gloom. I've got to get me one of these!!!
MOVIES REVIEWED:
Battle: LA


Graphic Design: Kaptain Carbon
Music Courtesy of:
Epileptic Peat
Call us: 661-WARPATH
Email: sweeptheleg(at)Warpath(dot)tv
Become our Friend on Facebook JERK!!